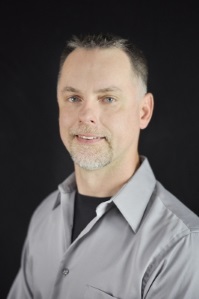 J. David Sims, CHMSP, CHITSP
Founder
David is the Founder of HIPAAforMSPs.com. He is also the owner/operator of Carolina Computer Concepts, an MSP in the Charlotte, NC area.
David turned his IT hobby into a business in 1998. He has seen the ups and downs of being an entrepreneur, from a thriving brick & mortar retail store to losing it all, to B2B consulting and back to a very successful MSP today. In 2012, David made the leap into focusing on healthcare clients. That journey has been both a tremendous learning experience and a huge success.
Through HIPAAforMSPs.com, David provides a valuable resource for other MSPs to learn HIPAA, Health IT and Business Mastery to create success for it's members and improve the IT community. David's true passion is helping others succeed. He uses his knowledge in IT, HIPAA and Small Business Management as a means to create success for his clients.
Most recently, David and Donna Grindle have combined their talents to create a weekly podcast called Help Me With HIPAA which serves to educate the healthcare community and helps to bridge the gap between HIPAA compliant MSPs and the clients that need their services.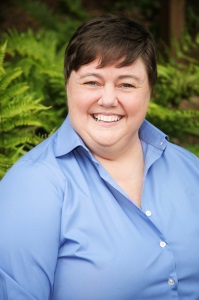 Donna Grindle, CHPSE, CHPC
HIPAA & HITECH Advisor
With almost 30 years experience in IT services Donna Grindle now focuses most of her energy on HIPAA Compliance Consulting.  Her company Kardon Compliance, specializes in HIPAA & HITECH support for practices and their business associates. Kardon Compliance started many years ago as a healthcare IT company and provided MSP services. As such, Donna is uniquely qualified to partner with HIPAAforMSPs.com.
As HIPAA compliance requirements have become more demanding Donna has attained certification as both a Certified HIPAA Privacy and Security Expert as well as being Certified in Healthcare Privacy Compliance. As a sought after speaker and advisor in the Healthcare field regarding compliance, she can often be found in a number of media outlets.
Most recently, Donna and David Sims have combined their talents to create a weekly podcast called Help Me With HIPAA which serves to educate the healthcare community and helps to bridge the gap between HIPAA compliant MSPs and the clients that need their services.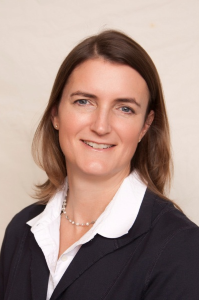 Heather Skelton
Legal Advisor
Heather Skelton is an attorney who has focused her practice exclusively on the health care industry.
She began her career in-house in at a managed care organization, and then opened her own practice (www.gardnerskelton.com) to fulfill a need for advice and counsel on the complex regulations and nuances of healthcare.
Heather represents medical practices, individual physicians, and those in the health care industry. Heather established her practice out of a desire to be an advocate and protector for medical practices and physicians who are encumbered with the day-to-day hassles of rules, regulations, and payment frustrations.
Heather is a frequent speaker to local and national specialty healthcare groups.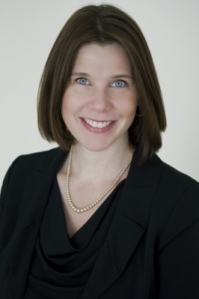 Jill M. Raykovicz, MHA, CMPE, CPC
Practice Consultant Advisor
Jill Raykovicz, MHA, CMPE, CPC is the CEO of Physician Practice Consultants and has over 15 years' experience in physician practice management.  She has a strong passion for leveraging this experience and expertise within the private-practice setting, in order to assist independent practices struggling to keep up with changes in healthcare reform, pay-for-performance quality measures, and shrinking reimbursement from third party payers. She also assists large healthcare systems with project-based initiative, streamlining physician practice operations and improvement of key results areas.
Jill holds a Master of Health Administration from Cornell University, is a board-certified medical practice executive (CMPE) through the American College of Medical Practice Executives, and is a Certified Professional Coder (CPC) with the American Association of Professional Coders.
Jill is a member of the National Society of Certified Healthcare Business Consultants and the North Carolina Healthcare Information and Communication Alliance ICD-10 Taskforce.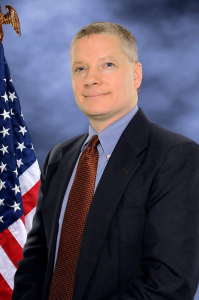 John W. Hess EA, ATA
Financial & Tax Advisor
John W Hess EA, ATA is partner with Nichols Hess & Associates Tax & Financial Services Inc. He joined the firm in 1999.
Since 1987 John has been involved with Client Service, Management, Tax and Bookkeeping. He holds his Enrolled Agent (EA) designation which enables him to practice before the IRS. He is an Accredited Tax Advisor (ATA). John holds Securities licenses Series 7, 63, 65 and Insurance licenses in multiple states.
Personal 1040, S-Corp 1120-S, C-Corp 1120-C, non-profit 990, and trust 1041 continuing education, among others, are filed routinely by John. He has helped numerous clients with Problems Resolution results with the IRS and State agencies. He prepares state tax returns in all states where filing is required.
John is currently the Executive Director of the South Carolina Tax Council (www.sctaxcouncil.org), a group that provides continuing education to CPAs, EA, attorneys, and tax professionals.
He serves as Area Chapter Director for HD Vest. The meetings provide securities continuing education, training and networking with area Investment Advisors. John maintains his Securities licenses and Insurance licenses through continuing education at national and local conferences.
John is an author and speaker. He has been published in Investment Advisor magazine and has published a Christian devotional book.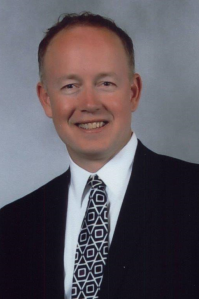 Michael E. Miles, CPCU, CIC
Business & Cyber-Liability Insurance Advisor
Michael is a business insurance advisor and retail agent for Carolina Insurance Solution of the Piedmont, Inc. where he is President of the Charlotte, N.C. based agency.
Michael's extensive business insurance knowledge developed over the last 30 years has supported his expansion into more complex forms of coverage like Privacy and Data Breach coverages, Errors & Omissions and Management Liability coverages.
He is a past board member of the S.C. Independent Agents and Brokers Association and agent advisory board member to several large regional and national insurance companies.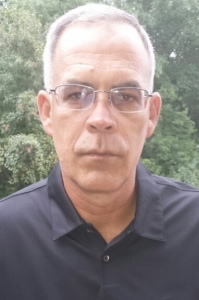 Daniel Hand
MSP Advisor
Daniel started his new career after 20 years of service in the United States Marine Corps. Owner of Computer Medics of Northern Virginia LLC (www.cmonova.com), founder of the Association of Computer Repair Business Owners (www.ACRBO.com) and author of Computer Repair Business Lessons Learned (www.ComputerRepairBusiness.net) and co-author of MSPorFail (www.msporfail.com), Daniel has been in business for 10 years with over 20+ years in the industry retiring from the military to working in the government contract sector.
Starting off in break-fix and migrating to managed services along with web design and "i" device repairs the industry is changing and we have to change with it. Our goal has always been to be the business that can provide whatever service in the tech realm that's needed.